Support Bay 12 Games
Bay 12 is dedicated to providing original games free of charge, but that doesn't mean it is free for us to make them. We've been online since December 2000, and you can help Bay 12 Games continue to thrive. If you've enjoyed any of our games, and you are able to give, we accept financial support. If you contribute electronically, you'll have the option to receive a story reward. If you contribute by mail and provide your return address somewhere on the envelope or check, you may receive a unique drawing, most likely in crayon. This option is available to electronic supporters as well. Upon receipt, you'll also have the option to be listed as a Bay 12 Champion.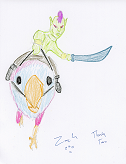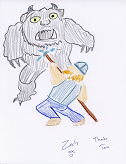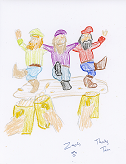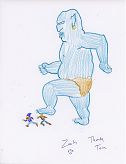 ---
The electronic method is via Paypal. You don't have to create a Paypal account. Click on the button below to get started, and thanks in advance.
Paypal charges me 2.9% + 30 cents to process the payment.
---
If you are planning to support us more than once, have signed up with Paypal and would like to automate the process, you can use the form below. This will set up a Paypal subscription to Tarn Adams listed as "Bay 12 Games Recurring Contribution". You can cancel the subscription through Paypal at any time.
---
You can also send mail of any kind, including but not limited to checks and money orders, to:
Tarn Adams
PO Box 2990
Silverdale, WA 98383-2990

Please make checks payable to Tarn Adams. Please remember to sign and write your address on money orders; the bank won't take it otherwise. All support goes toward site fees, computer equipment and my personal expenses. As of June 2007, your support is the only money I receive from month to month and is therefore deeply appreciated!
---
It's my hope to keep Bay 12 going for the foreseeable future. Have fun with the games.
Tarn Adams, Co-Founder of Bay 12 Games.